Additionally, Kraken NFT's built-in rarity tools mean users won't require a third-party site to verify items.
Cryptocurrency exchange Kraken has announced the waitlist is now live for its upcoming NFT marketplace, Kraken NFT.
The platform is boasting zero gas fees for NFT sales and transfers, a built-in rarity tool, cash or crypto payments, and support for Ethereum and Solana NFTs on launch.
NFTs—unique blockchain tokens that indicate ownership over an asset—exploded in popularity last year. NFT trading volume on leading marketplace OpenSea skyrocketed from $300 million to over $3 billion in just one month, from July to August 2021. Ever since, trading volume has consistently been over $2 billion a month on OpenSea alone.
But there's still room for competition. OpenSea has yet to face a comparable rival in terms of market share, with LooksRare, SuperRare, and Rarible seeing far less traffic. According to data from Dune Analytics, OpenSea still makes up 68% to 88% of all NFT marketplace activity, with its closest competitor, LooksRare, eating up anywhere from 11% to 32%.
Coinbase NFT also appeared keen to take on OpenSea, but its launch has been slow and still remains in limited beta, with fewer than 1,000 users and fewer than 1,500 total transactions in two weeks, according to data from Coinbase NFT's backend partner 0x.
Gasless transactions could be what separates Kraken NFT from the pack. According to the company, once NFTs are custodied with the platform, users won't have to pay any blockchain-related gas fees for trading activity on the site, including sales and transfers.
Additionally, Kraken NFT's built-in rarity tools mean users won't require a third-party site to verify the rarity of an item in a collection.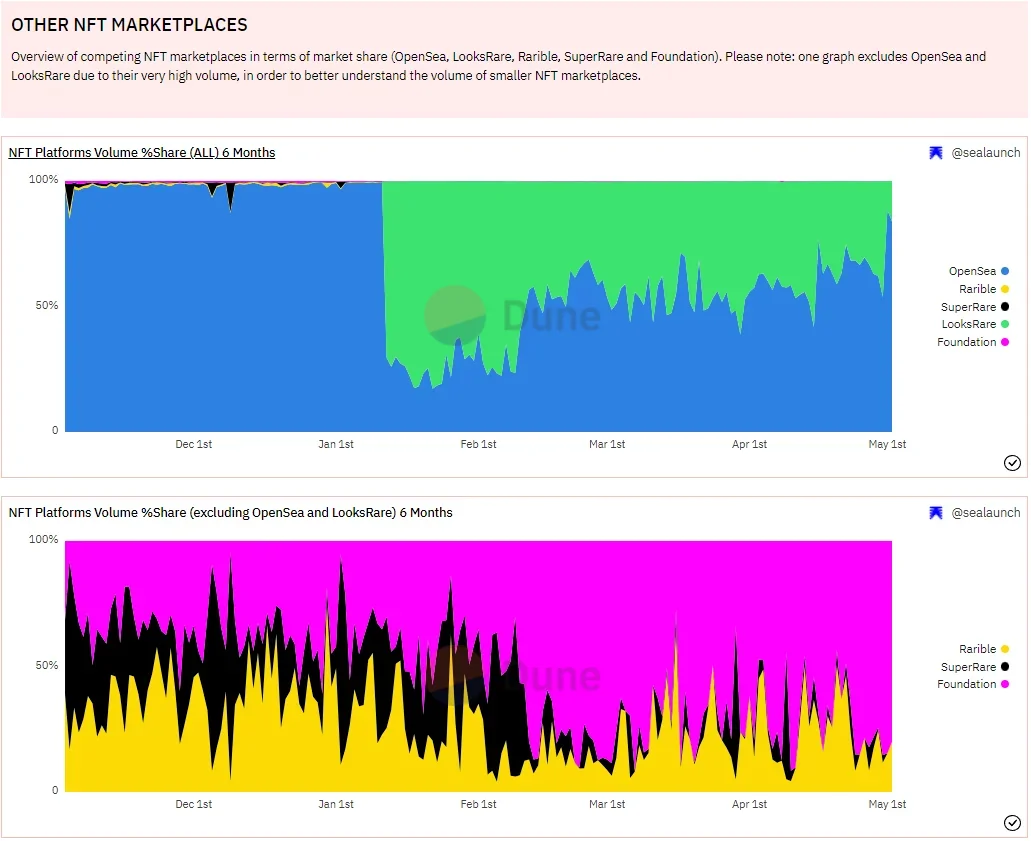 In December, Kraken CEO Jesse Powell told Bloomberg that he wanted Kraken NFT users to be able to borrow funds against high-value NFTs as collateral, but that feature wasn't mentioned in today's announcement.
Regardless, Kraken's NFT marketplace is expected to launch "in the next few months," a Kraken representative told Decrypt via email.
Published By : Decrypt
NFTRADAR