A recent article by Decrypt found that the trading volume for the Non-Fungible Token (NFT) market jumped 57% over the summer, pushing the industry to over $100 million.
Currently, NFTs are being used as digital art, collateral for loans and derivatives, and to represent fractional ownership in various assets.
Use cases are growing and the people are starting to notice. In October, famed auction house Christie's sold an NFT representing Satoshi's vision for $130,000. The auction included a physical art piece but the main excitement was around the digital version. It's easy to see why. NFTs are the backbone of digital art and virtual worlds where users can do everything from rent land and earn interest from other digital tenants.
For many people, NFTs represent what DeFi represented in 2018-19: a massive opportunity that has yet to be fully exploited and even understood. As we head into 2021, NFTs will without a doubt be a major theme for blockchain in 2021 and beyond.
---
New Traders Swear By Benzinga Options
We sift through this volatile market for consistent trades so you don't have to. Get Benzinga Options: Starter Edition to follow Benzinga's high-conviction options trades.
---
The following list represents a handful of top companies launching NFT related products in December, with opportunities for the public to get involved.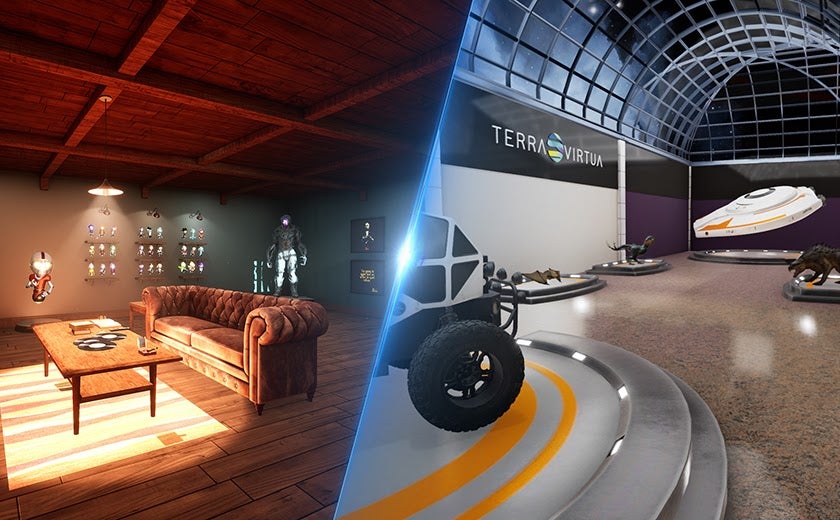 Source: Terra Virtua
Fresh off of a $2.5 million private fundraise from leading blockchain investors, Terra Virtua has created the world's first mass market NFT marketplace to showcase rare digital collectibles. The company has also built a suite of experiences for fans to build and interact in customized digital spaces, equipped with their favorite digital collectibles.
Currently, the fandom and merchandise market is worth $62 billion and Terra Virtua is poised to disrupt it. Built by entertainment veterans, the company has active partnerships with some of the biggest brands in the world. These include Top Gun, The Godfather, Paramount Pictures, Legendary Entertainment, and more.
Terra Virtua's native token, Kolect (TVK), will be available in an upcoming public sale in early December. TVK tokens can be used to earn rewards, farm exclusive NFTs, create NFTs, and gain access to exclusive Terra Virtua offers. TVK will also be interactive where holders can create shared spaces, which are curated and managed by the community and provide revenue share opportunities. Stay up to date with Terra Virtua and their upcoming sale on their Telegram channel.
2. Alien Worlds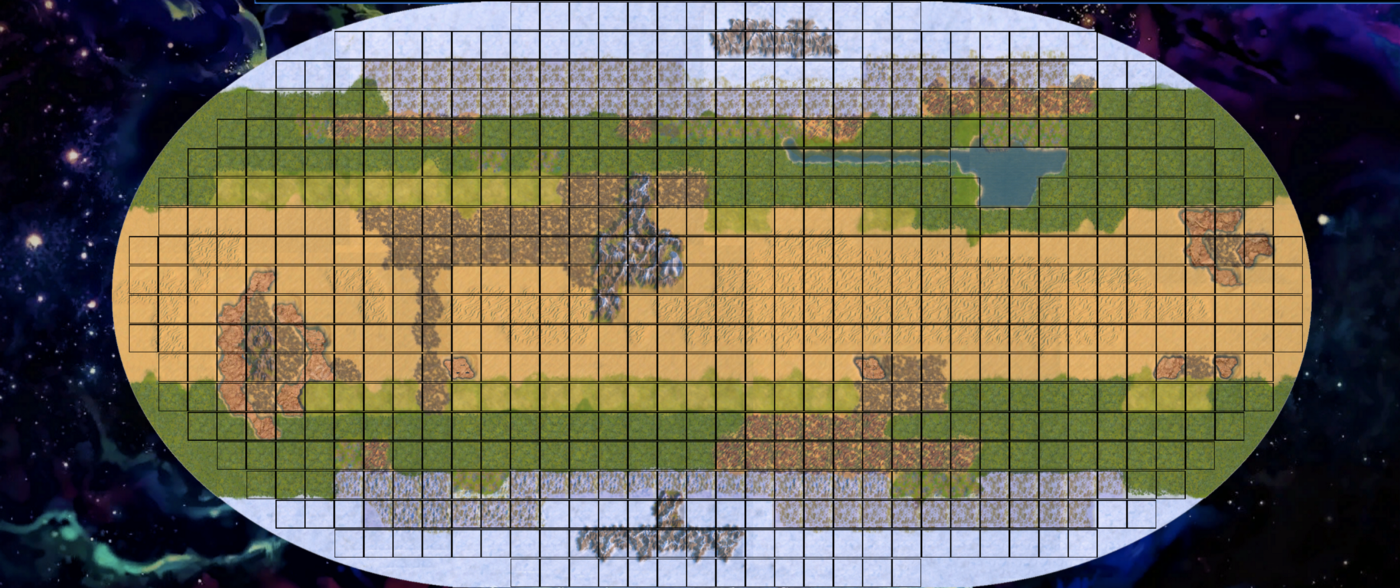 Source: Alien Worlds
Alien Worlds is an exciting new digital experience offering a metaverse composed of Trillium, NFTs, and Planets. In Alien Worlds, gamers can farm the metaversal ERC-20 token (Trilium) using NFT land and tools. NFT cards confer gameplay advantages in mining and fighting, and power is expressed by participants staking the ERC-20 Trilium token to planets, each of which is a DAO with dedicated elected leadership.
Alien Worlds is the only NFT DeFi project cross-denominated on both Ethereum and WAX. The project is self-funded through NFT sales, with the first two Land sales quickly selling out. This is largely due to the project's scarcity, with a limited number of Land packs being sold in the Land sale, without the chance of purchasing more later.
The upcoming Land sale will be conducted on December 04 at 13:00 UTC. The sale is currently open for pre-orders, with the sale occurring as a Dutch auction. Only 3,000 Land packs are being sold; each contains a single Land NFT (and 7 other NFTs).
3. AnRKey X™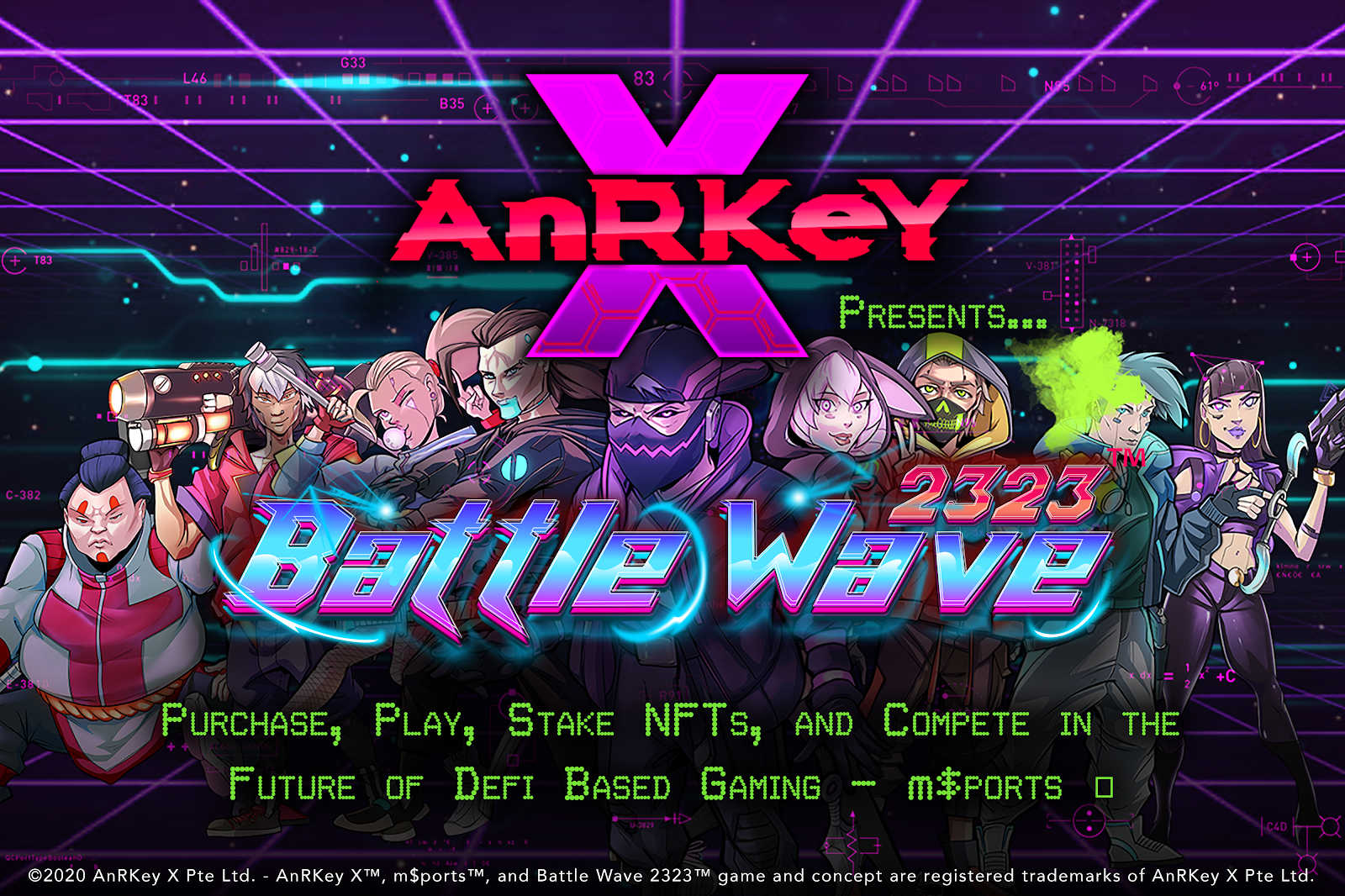 Source: AnRKey X™
AnRKey X™ is a DeFi game and NFT art studio that has risen to prominence for its memorable art direction and roadmap which includes Battle Wave 2323™. The company's proprietary gDEX protocol (which stands for Decentralized Finance Gaming Platform Exchange) merges DeFi, eSports, and web 3.0 NFTs into a new competitive industry called m$ports™. They are the first company to do this.
The protocol and platform are powered by AnRKey X™'s native Ethereum-based $ANRX Arcade Coin, which will be the backbone of all of the upcoming game releases in the future. $ANRX tokens will be available to the public on December 07 during AnRKey X's highly-anticipated public sale, which was just officially announced.
Prior to the public sale, AnRKey X™ completed a private sale, which was significantly oversubscribed with participants including leading VC firms and DeFi influencers. To learn more about AnRKey X™, visit their Telegram community for live updates.
4. Warp Finance
Source: Warp Finance
Warp Finance is an exciting new optimized DeFi lending platform geared towards offering lending opportunities to help increase liquidity and free up user assets. The company recently announced a new Solo Explorers Campaign, which will reward and encourag early backers with exclusive NFTs by joining the company's social communities.
Holders of these NFTs will be eligible for a portion of the $WARP token supply. Post token launch, a portion of the $WARP supply will be distributed to holders of the NFT. For a period of time this will give inherent value to the Solo Explorer NFT and it will be traded on the open market. Exact amounts for the airdrop, snapshot time for the NFT holders, and the distribution date will be announced in the upcoming weeks.
This is important as Warp Finance is conducting a fair launch for its community and has not received any outside capital. You can learn more about Warp Finance on their Telegram community leading up to the official launch.
Disclaimer: Please consult your financial advisor before investing in any cryptocurrencies as they are volatile and pose risks for the average investor. This post is informational in nature and does not constitute financial advice. The writer may have or may hold positions in some of the companies mentioned, either through a personal relationship, as in investor, or user.
---
These Stocks Are Beating this Market!
Looking for trades that can weather the storm? Benzinga Stock Picks deliver hedge-fund trades to you every month.
Featuring detailed analysis and ridiculously easy trade setups.
---
© 2020 Benzinga.com. Benzinga does not provide investment advice. All rights reserved.