In 2020, crypto art based around non-fungible tokens has exploded. We've spoken to nine crypto artists working at the bleeding edge of NFTs.
In brief
In 2020, crypto art based around non-fungible tokens (NFTs) has exploded.
NFT artworks have sold for hundreds of thousands of dollars.
We've spoken to nine crypto artists are pushing the boundaries of blockchain technology.
One of the hottest stories of 2020 was the rise of artworks making use of non-fungible tokens (NFTs). Where once, the best digital art was the stuff that graced the boxes of video games, now—with the advent of cryptographic authentication—fine artists are using digital tools to create one of a kind, fascinating pieces.
Though we don't know much about art, we know what we like.
Listen to The Decrypt Daily Podcast
Your daily dose of cryptocurrency news, learning, gossip, and discussions. Listen
So we looked at dozens of the top crypto artists building programmable art, surrealist VR dreamscapes and digital stickers, and found nine crypto artists who we believe are pushing blockchain technology in the most innovative and artistic ways possible.
And we spoke to them—learned their thoughts, hopes, and fears, as artists whose lives depend on non-fungible tokens and the profligacy of often anonymous collectors, who are daily buying the stuff up at record prices. NFT RevolutionNFTs: A Revolution for Digital CapitalistsWhen most people think about non-fungible tokens (NFTs)—cryptocurrency tokens that are provably unique—they conjure up images of virtual trading cards and digital art marketplaces. But it turn…FeaturesLong ReadsRobert Stevens5 min read 
The artists themselves are as unique as NFTs: They are as young as 17 and as old as 87, with origins ranging from obscure to world-famous. But to the burgeoning Internet-only world of crypto art they came, one by one, and took it by storm.
Beeple
Location: Charleston, South Carolina.
Who: Digital artist and graphic designer, known for creating a Flying Lotus video and concert visuals for Nicki Minaj and Eminem.
Largest crypto sale: $2,238,235
Instagram followers: 1.7 million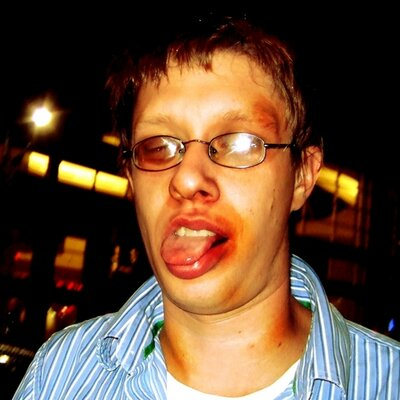 If we were anointing one person as the big kahuna of the NFT art world, it would be this guy.
Mike Winkelman, AKA Beeple, made NFT history this month when he sold $582,000 of crypto art in five minutes flat, forming part of his $2,238,235 haul from selling a vast selection of crypto art over three days.
Winkelman built his 1.7 million-strong Instagram army by posting illustrations and animations each day for 13 years.
The Charleston, South Carolina-based graphic designer, best known for directing a Flying Lotus music video, got wise to NFTs in mid-October after he found out how much his peers made. "I was like: Holy shit. That's a pretty decent chunk of change," he told Decrypt.
Beeple saw in NFTs an opportunity to make money from his digital creations, impressed by the sophistication of the market.
"When you factor in the programmability of these things, then it's just like, sweet baby Jesus. I have years of ideas of shit," said Beeple, who is excited to finally use the computer science degree he earned two decades ago.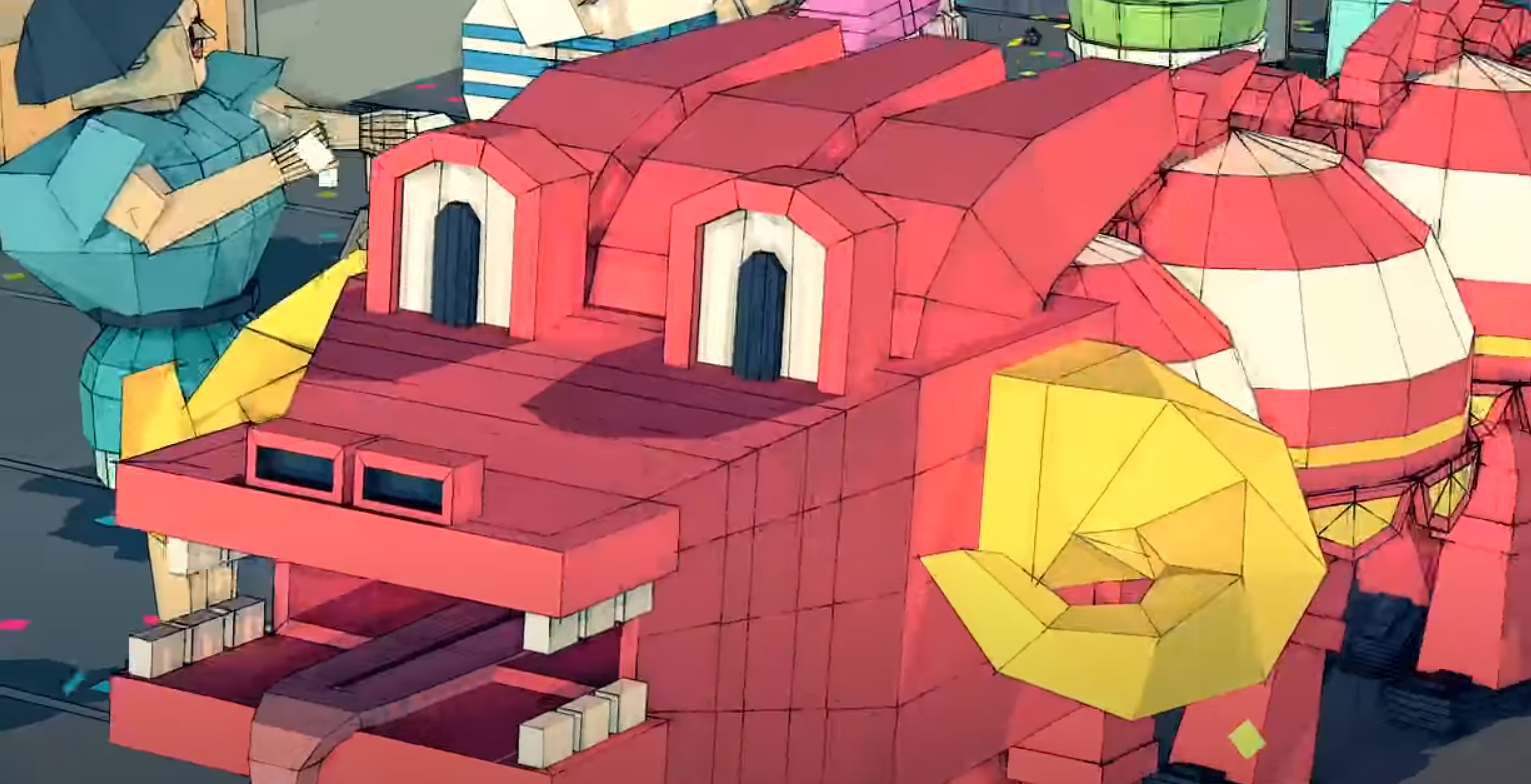 Beeple fell down the rabbit hole in mid-October. Ahead of the US General Election, he put up for sale an NFT that would change, irreversibly, on the outcome of the US election. If Trump won, the image would mutate to a muscular Trump raging through hell. If he lost, Trump would die, left to rot next to a trash heap. (Amid the uncertainty, and despite the Electoral College confirming Biden's win, Beeple still hasn't called it).
He sold that NFT for $66,666—ahead of the election, before the buyer knew how it'd mutate. Beeple said that the price tag didn't make sense to him. "It seems very very weird. Especially because this is stuff I'd give away for free," he said. "They don't even own all the copyrights for that, either. That's the fucked up thing—they only own some rights to that image."
Beeple has since auctioned off some of his old artwork as NFTs. To make the NFTs distinct from the images he has posted on Instagram, Beeple turned some of them into animations and mailed the owners digital frames that display loops of the NFTs.
"I'm honestly just trying to make the fucking dopest thing that people will pay the most for," he said."Like that's it. I'm just trying to make the thing where you're just like, 'Fuck, that is fucking sweet. I fucking want that very bad'."
Blake Kathryn
Location: Los Angeles.
Who: In her own words, a "3D artist with a surreal futurist aesthetic."
Largest sale: 11 ETH
Instagram followers: 70,700
Blake Kathryn's digital art depicts a perfect future that can never exist, often through sculptures of glamorous mechanical women powered by clockwork and roses. That landed the 30-year-old digital artist from Los Angeles marketing gigs with fashion firms Fendi and Jimmy Choo, as well as the vodka brand, Smirnoff, "to get those pretty little bills paid," she told Decrypt.
Now Kathryn also sells her animations and 3D renderings on NFT marketplaces for thousands of dollars apiece. "That's a shift, completely, to respecting the artist and everything that they are putting into their own work," she said.
"This is almost like the [art] gallery relationships that digital art has mostly been ostracized from," she said. With NFTs, Kathryn said she can "actually be a fully-fledged artist."
Kathryn said she's still trying to wrap her head around why this stuff is worth so much money. "It's probably a long-term commitment," she said, since virtual art galleries are still in their infancy.
Giant Swan
Location: Melbourne, Australia
Who: Virtual reality artist who sculpts dreamscapes
Largest sale: 15 ETH
Instagram followers: 5,320
Travis Van Zanen, a 33-year-old virtual reality artist from Melbourne, Australia, who goes by Giant Swan online, sculps surreal dreamscapes from within his VR headset.
"In my mind, I have a map of where all these places are," he said, something that outsizes his small art studio. Logging them on a blockchain, he said, is like "writing a story with data of all the things that are happening within a chain."
Giant Swan found it difficult to convince galleries to display his creations, since few own expensive VR headsets and art galleries struggle to display them. NFTs kickstarted his career. "It's been like a fertilizer for me," he said. Some of his art sells for thousands, and his connections in crypto art persuaded an art gallery in Rome to work with him.
Giant Swan owes gratitude to his collectors, with whom he's revived that renaissance relationship of the artist and patron. "When collectors get involved, they become a part of your artist's journey as well. It's like they're writing their name on your wall," he said.
But the marketplace is "ruthless," he said. The number of artists is outgrowing collectors willing to fund them. He tries to not let it influence his work. "It's one of the really big red flags for how you can compromise your work," he said. "You end up following trends, and you just end out making social-media friendly content."
FEWoCIOUS
Location: Las Vegas, Nevada
Who: 17 year-old-artist who creates surrealist digital art
Largest sale: $25,000
Instagram followers: 6,211
"I suck at writing," FEWoCIOUS, the pseudonym of a teenage artist from Las Vegas, told Decrypt. So they turned to art to make sense of a tough home life and loneliness in a new school—digital art saved on art supplies. "If I'm painting, I don't want to wait for this paint to dry. I'm sad. I want to just put it all out there."
When someone offered FEWoCIOUS money to turn their art into NFTs, they thought it was a scam. "I was like, what's the catch? And they're like, 'no, we just want you guys to actually get noticed and compensated for your work and be seen as almost like a physical artist.'"
Now FEWoCIOUS, in their last year of high school and still uncertain about art school, is one of the largest NFT artists. A recent piece sold for $25,000. They said, "Some people are like, 'what does this mean?' I'm like, I put blue because I'm sad. I'm gonna put it everywhere."
FEWoCIOUS finds the notion of a collector "creepy," almost like a sugar daddy. They found that quality collapsed when they tried too hard—"It kind of broke me," they said. And then, like others, nirvana. "I don't care, I'm gonna do whatever."
If they fail? "Hey, I'm young. I got time."
José Delbo
Location: Miami, Florida
Who: 87-year-old comic book artist who's illustrated Marvel and DC Comics
Largest crypto sale: 302.5 ETH ($111,377 at point of sale, a collaboration with Trevor Jones).
Twitter followers: 1,696
The going rate for the NFTs of José Delbo, an Argentinian 87-year-old, rivals the prices of the rare issues of the Wonder Woman and Transformers comics he illustrated decades ago.
Delbo got into crypto art after the pandemic canceled his comic book conventions. "After I saw how amazing the community is and how appreciative they were of my work, I knew I had to create more art for this space," he told Decrypt.
Since his first NFT in August, Delbo's collaborated with crypto-artists Trevor Jones and PRIMAL CYPHER, who've animated his NFTs to bring new life to his art. "Everything seems to be moving more and more digital and art is often about evolving. So this is a way of me evolving even this late in my career," he said.
"As long as I can still hold a pencil and draw lines, then let's do it!"
Trevor Jones
Location: Edinburgh, Scotland
Who: Crypto and traditional artist
Largest sale: 260 ETH (then $141,000, a collaboration with EthBoy)
Twitter followers: 15,200
Trevor Jones had time to kill and money to burn after a solo show at the end of 2016. His idle mind turned to Bitcoin, which he bought ahead of the 2017 bull run before riding the highs and lows of the market. "A brilliant focus for my next exhibition," he told Decrypt.
But when Jones sought galleries or painters who work on crypto, I found little to nothing," he said. They weren't interested in gifs and MP4 clips. "But when I stumbled into the world of crypto, the community embraced my work with open arms."
Jones likes how NFTs sidestep the duplicates that plague artists, how he gets a cut of secondary sales, and how payments are received immediately, "rather than having to wait up to 30 days and sometimes more to receive payment from an art gallery."
Hackatao
Location: Italian mountains (Where exactly??)
Who: Italian artists Sergio Scalet and Nadia Squarci, best known for "Podmorks."
Largest sale: 60.85 ETH ($23,989)
Instagram followers: 2,307
Hackatao is the Italian art duo of Sergio Scalet and Nadia Squarci, who in 2012 escaped Milan for a small village in the foothills of the Italian mountains. There, they sculpted small, illustrated characters called Podmorks, as well as painted canvases using inks and acrylics.
Then they refashioned their style into digital crypto art. "Our usual artistic process used to take a long time," Scalet told Decrypt, "but with the blockchain and its speed, the creative need of thinking about something and seeing it realized immediately after was satisfied." The community kept them going. "It was possible to get to know artists from all over the world and discuss with them," he said.
Will they continue? "Of course. And we hope to stay in the flow of innovation, change, development and progress that comes with it."
John Orian Young (JOY)
Location: Portland, Oregan
Who: Creator of crypto collectibles. Once purchased, they immediately go on sale for double the price.
Largest crypto sale: 32 ETH
Instagram followers: 9,454
John Orian Young, a 35-year-old NFT artist who works out of Portland, Oregon produces JOYs, crypto collectibles. These are passive-aggressive, hyper-stimulated virtual figurines that force joy from disgust.
Infinite Fidget became available again in the JOYWORLD market✨

This JOY is no toy! Unbalance a worlds orbit or rebalance your chakras within 🙏😃

— JOY (@JohnOrionYoung) December 18, 2020
Take "Hammer," a blue and yellow bipedal hammerhead shark who looks dismally upset with the leopard-print pants and garish smile Young has forced him to wear. For 8 ETH, he will wade "Down and double down into the dark depths of the mental ocean to hammer out tyrannical thoughts invading the mind."
Through blockchain, Young explores his contradictory beliefs that there's "real beauty in true ownership," but equally that "you can't own things and land and stuff." It used to be the case that if you bought a JOY, Young's smart contracts would automatically relist your purchase for double the price. The current contract just sells tokens for cash. Volumes have grossed $193,000 so far.
Young has created art since he picked up the easel and oil paints his father, a wildlife artist, strew across his childhood home. Young moved to VR in 2017, making "hundreds, possibly thousands of paintings." He discovered CryptoKitties in 2017, became "obsessed with how the two could overlap in the future," and started creating NFTs.
Young also likes "the relationship you can have with a collector," with whom he can work on a "shared vision," without the gallery curator as an intermediary. But he also values the transiency of the free market. "It's very real-time," he said. "And that's the way I like to be," even though he acknowledges that "it's very, brutal and very stressful sometimes," especially when auctioning art. "It's very messy and very difficult. But it's a wonderful suffering to explore," he said.
PUBLISHED BY– ROBERT STEVENS
NFTRADAR