The market of non-fungible tokens (NFTs) has collapsed as sales dropped by almost 90%, Protos has learned. The market peaked on May 3, when sales of NFTs reached a whooping $102 million just in a single day. However, over the past week the total sales on the NFT market barely touched the $19.4 million mark.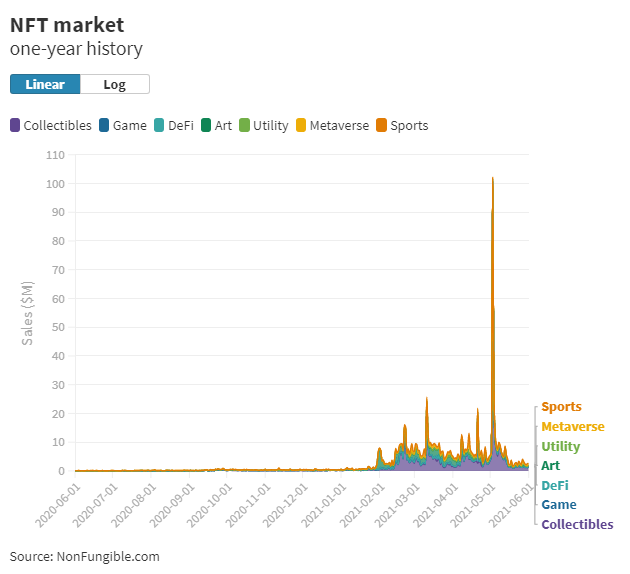 Yet, the majority of the NFT-related sales remains to be the market of collectibles. While the art market recorded over 144,000 NFT sales (~$226 million), over 538,000 sales ($565 million) were made on the collectibles market over the past year.
"All things considered, the data suggests the NFT bubble lasted just four months — and it popped about this time in May," says Protos.
GameStop Set to Launch Its Own NFT Platform
However, it does not seem that cryptocurrency exchanges plan to leave the NFT market behind. As iHodl earlier reported, Korbit, a Korean bitcoin (EXANTE: Bitcoin) exchange, launched its own marketplace for NFTs. The exchange said that NFT creators can publish their tokens for sale, and potential buyers can then bid for the NFTs. All transactions are based on the Ethereum network.
Access more than 50 of the world's financial markets directly from your EXANTE account – including NASDAQ, London Stock Exchange and Tokyo Stock Exchange.
Published By : Ihodl
NFTRADAR