Budding Hong Kong artist dipping her toe into global craze surrounding NFTs
Local 12-year-old Sze Choi-lam will soon begin selling so-called non-fungible tokens, or NFTs, of an oil painting she did of a character from the beloved Wisely Series of science fiction novels

NFTs are digital assets – often images and videos – stamped with unique electronic identifiers that verify their authenticity, with some collectors willing to drop millions on artworks that exist only as 1s and 0s
Like many Hong Kong children, 12-year-old Sze Choi-lam found herself captivated by the beloved Wisely Series of science fiction novels, so she set out to make a drawing of one of its otherworldly characters.
Unlike other children, however, she will soon be selling a digitised version of her oil painting of the blue-blooded alien in the form of a so-called non-fungible token, or NFT – an emerging technology that has touched off a global speculative craze, with tens of millions of dollars being dropped on artworks that exist only as 1s and 0s.
The painting by Choi-lam, a Primary Six pupil, is based on a story by the renowned Hong Kong author Ni Kuang, who has written more than 100 novels revolving around the mystery-solving, alien-battling adventurer Wisely.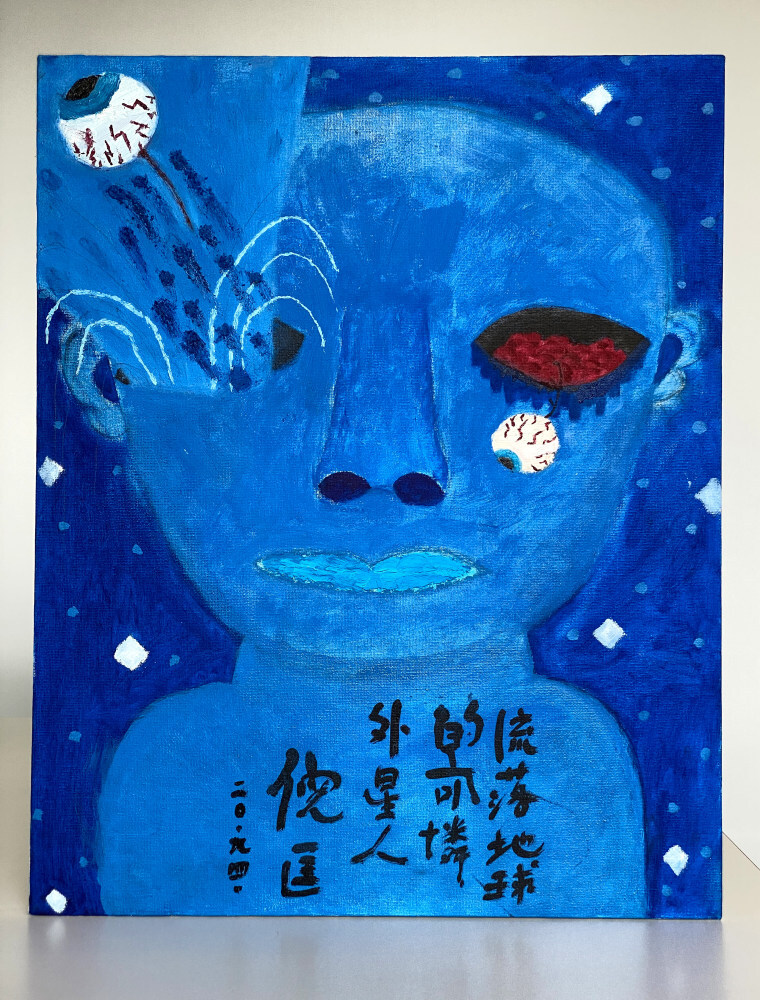 After talking to Ni, a long-time family friend, Choi-lam said she was intrigued by the plight of the alien who accidentally landed on earth, and set out to paint her own version of the character, rendering it in a bright shade of blue.
She spent about two months on the painting, going into great detail, and making more than five drafts to figure out just the right spot for the alien's bulging eyes. After Choi-lam finished it last August, Ni personally inscribed the painting with the caption: "The poor alien on Earth".
Choi-lam says she is excited to have finished the painting after months of labour, calling it one of her "most favourite works".
PUBLISHED BY– scmp
NFTRADAR